I've Been Trying to Read Minds Lately
Okay not just lately.  I've actually been at it every day for about 13 years now.  But as we know, not all minds are created equally.  And personally, I've been focused on the minds of first time home buyers.  They're so full of possibility and source of excitement for me.
I'm a Portland Housing Center certified loan officer, and I've worked with well over 400 first time buyers.  I'm one of very few lenders in the Portland area to have this much experience with first time home buyers.  As a result of all that experience, I'd definitely say I am getting better at it.  The mind reading that is.
This is What I've Learned
First time home buyers want to know that they are entitled to something special (Spoiler alert: they are!).  Specifically, they want to feel like their first purchase is supported and tailored to their needs.  And as a specialist, I know exactly how to do that.
They want to work with someone who specializes in these programs.  In addition to the programs, they also want a lender that specializes in the unique needs of first time home buyers.  Because regardless of what other lenders or the banks may tell you, all home buyers are not the same.  First timers often have different goals, different worries, and different life plans than investment buyers.  Just like minds…not all home loans are created equally.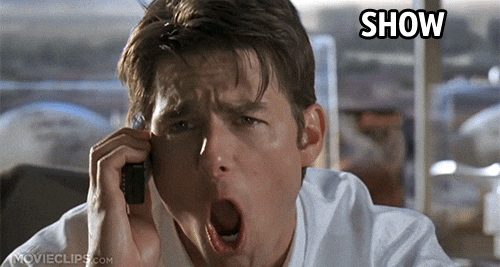 They also want to know that they are getting the best combination of programs, interest rate, and fees.  And they want someone who can prove it to them.  A lender that will take the time to show the loan programs side by side, exploring all options.  Rather than dismissing programs without any financial insight.  Just tell them to…"Show me the money!"
A Complete Experience
Perhaps most of all, they want real world, holistic counsel on the biggest purchase of their life.  Because us lenders are the experts, right?  They came to me to get help.  They want a home loan…but more importantly they want to know that they are maximizing their opportunity AND their financial security.  This stuff matters.
And finally, they want someone with experience.  First timers are new to this process.  So for them, it makes sense to seek out someone with a wealth of experience.  Someone who has seen it all.  Maybe the lender can even give them a bigger vision for what they can accomplish.  Possibilities they never considered.  After all, it's your financial future we're talking about here.
In Conclusion…
You wouldn't (and shouldn't) go to a brain surgeon to help you with a knee injury, right?  So don't go to just any loan officer when you can work with a specialist.  A specialist with years of experience helping first time home buyers just like you.
Give me a call today.  Let's make a plan.